How It Works
How the Monkey Bars Adjustable Garage Storage System Works
Take a Monkey Bar and select your desired hanging height in any of the 10 slots based on the size of the particular item you wish to hang.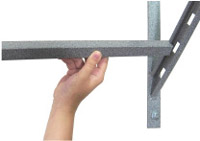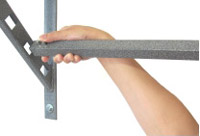 Using the Spring-Loaded Locking Pin push down and lock the Monkey Bar into place.
Choose your desired hook to hang your item of choice.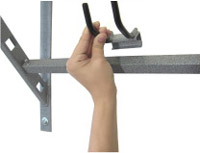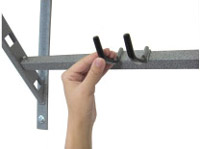 Snap the hook down in place on the bar and you are ready to hang!
North Carolina
828-202-5287
South Carolina
864-332-4521