Signature Series Cabinets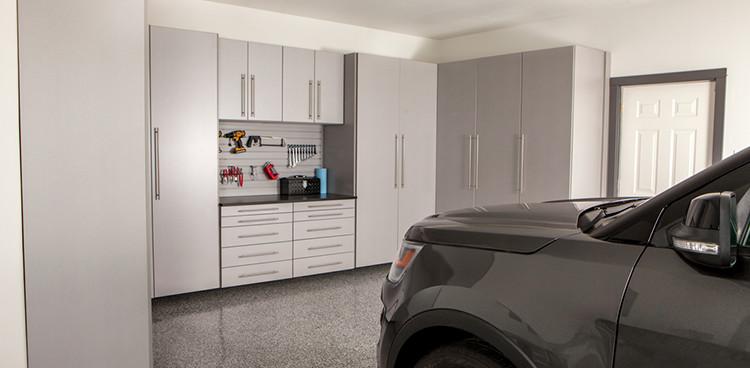 The Signature Series Cabinets provide a variety of upgrades from the Classic Series cabinets. including more colors, full cabinet backs, sturdy dado box construction, and more.
1″ thick melamine tops, bottoms, and fully adjustable shelves
3/4″ thick melamine on doors, drawer fronts & side panels
Full cabinet backs with dado box construction
Wall mounted garage cabinet system with optional legs
12″, 16″, 20″, and 24″ cabinet depths
Cabinet heights up to 91″ and widths up to 48″
The Classic Series Cabinets provide a strong and beautiful garage storage cabinets while staying within your budget. The Classic Series Cabinets are available in 14 different finish options. 
3/4″ thick double sided melamine
Wall mounted with optional legs
Backless garage storage cabinet design
Sizes up to 83″ tall, 36″ wide, 16″ and 24″ depths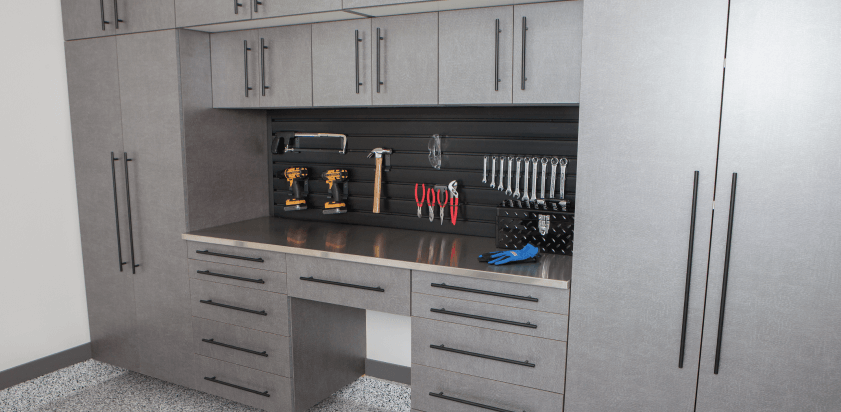 Stainless Interior & Exterior Cabinets
The Garage Authority has added the Contur cabinet line because Contur Cabinet has worked very hard to achieve one basic objective: to build a better looking and better-functioning all-metal modular cabinet system at an affordable price. Contur teamed their engineers together with their designers to come up with a timeless design loaded with advanced engineering features never before seen on a metal storage cabinet; all proudly backed by "The Contur Promise". We invite you to explore our exciting new product line as we are convinced that you will share the same enthusiasm for these cabinets as we do.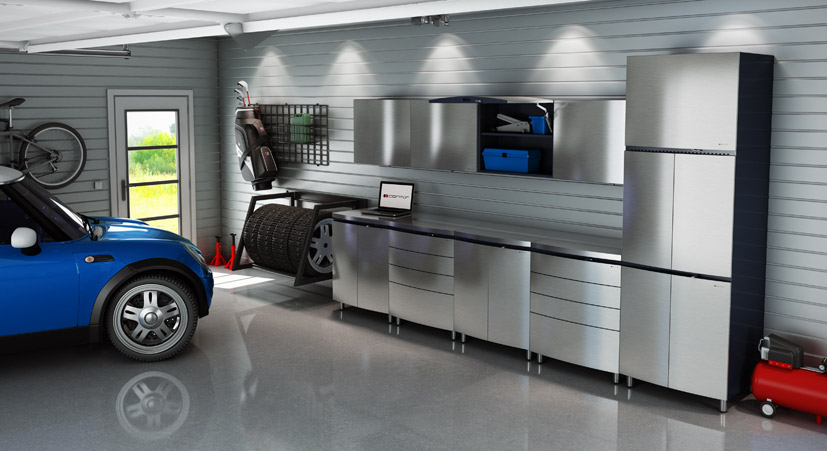 The Garage Authority has partnered with NK Elite Design which allows to not only create a great space using our cabinets in your garage, but also have the ability to do design and cabinet installations in all areas of your home.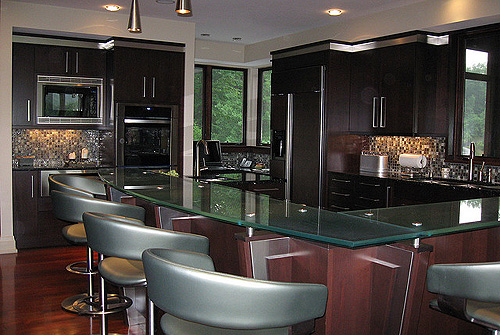 Sleek Designs
Durable Materials
Modern Handles
Keeps Chemicals Out of Reach
Fits Your Needs, Budget, and Space
Monkey Bars Cabinet Systems can transform your garage.