The Garage Authority
Garage Storage Solutions & Garage Flooring Experts – Asheville, NC & Greenville, SC
Welcome to The Garage Authority servicing Western North Carolina and Upstate South Carolina including Greenville, Asheville, Spartanburg, Hendersonville, Waynesville, Brevard, and surrounding communities.
Monkey Bars Storage Solutions offers the strongest and most versatile storage system available in the Western North Carolina and Upstate South Carolina areas. The patented Monkey Bars System is the perfect system for garage storage, workshop storage, basement storage, barn storage, and much more.  We can meet all your needs when it comes to home storage or commercial storage needs.
Not only do we sell Monkey Bars Storage Solutions, but we can integrate other home storage and garage storage solutions as well.  We also provide storage solutions for barns, basements, sheds, workshops & commercial buildings. Additionally, we provide customized cabinetry designs to compliment or complete transforming your space into an exceptional place. Our storage solution provides:
Fully customized for your storage needs with the ability to add on when your needs grow!
Versatile, Flexible layering allows for 3 x the "stuff" in 1/3 space
We hang your things up when we install.
Detailed organization/declutter through coordinated through our organizer partners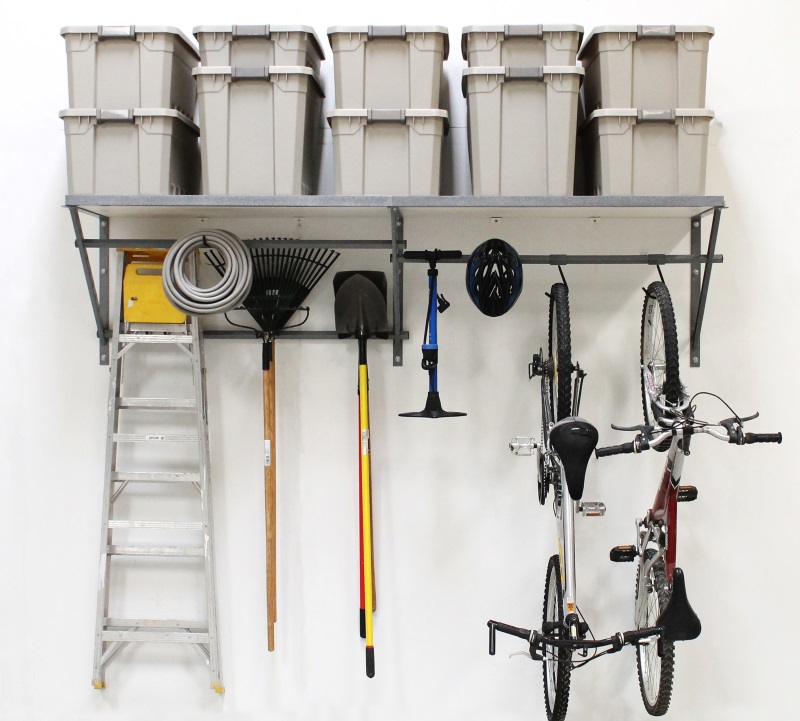 The Garage Authority
If you are looking for Garage Storage, Garage Shelving, Garage Cabinet or Garage Flooring solutions in Asheville, NC, Greenville, SC or the surrounding Western North Carolina and Upstate South Carolina area, then give The Garage Authority a call today!
---
Servicing North Carolina & South Carolina
Serving Western North Carolina And The Upstate
828-202-5287
864-332-4521