Custom made work spaces are a very popular Monkey Bars Garage Storage System Accessory. They can be integrated below the actual shelving system or as a stand alone unit on a separate wall space in the garage.
There are four main advantages over conventional systems.
Systems are off of the floor.
They can be set at any height and tailored to your stature.
Support 1000 lbs of weight.
Tops can be made any shape and size.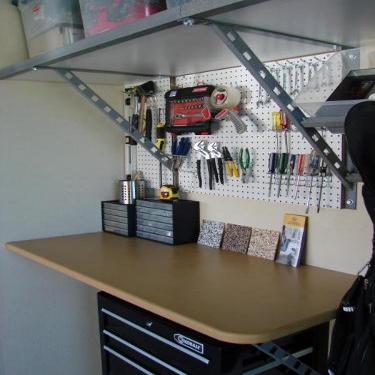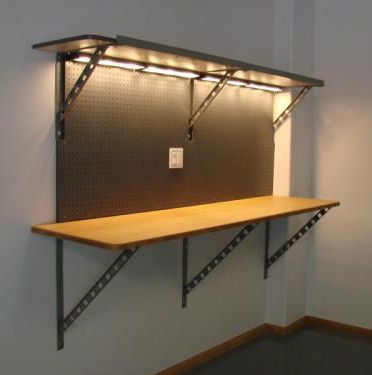 North Carolina
828-202-5287
South Carolina
864-332-4521