Garage Storage & Garage Shelving
Monkey Bars Garage Storage System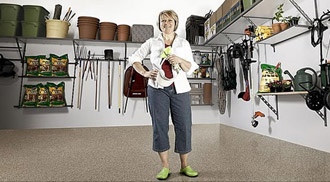 THE GARAGE AUTHORITY offers garage shelving with an outstanding weight capacity of 1000 lbs/per 4′ linear feet.  Monkey Bars garage storage shelving units can be installed on standard stud walls made of solid concrete, concrete block, brick or metal studs with unique industrial fasteners.  The metal shelving components are finished with a clean powder coated finish for durability and a clean look.
The Monkey Bars Shelving is just one of the great features to our garage storage solutions.  Another feature is our adjustable bars and hooks which can be moved around the system to best fit your storage needs.  No other garage storage system offers this kind of flexibility. Check out the garage storage photo gallery.
The Monkey Bars Garage Storage System is the most versatile garage organization system on the Market today.  With all the variations of a normal garage storage shelf you will be able to find the right garage shelving tailored for your own garage storage system. 
Take advantage of space around windows by using inverted shelves.  Get drop down shelves to have the option of more or fewer shelves by simply raising or lowering a shelf.  The options and variations are endless.
Monkey Bars Shelving System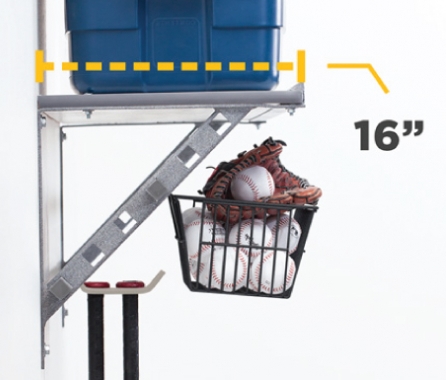 The perfect solution for small garages with low ceilings.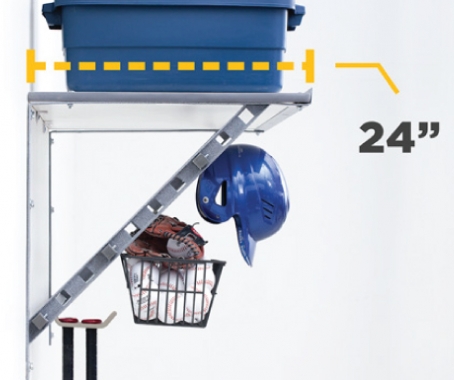 Popular shelving size that is ideal for two car and larger garages.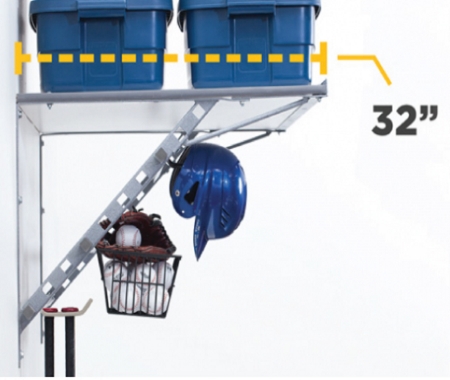 The perfect solution for small garages with low ceilings.
I had asked Mr.Gibbs to install some 'monkey bars' in my garage recently, and was absolutely delighted at the 'new look' in my garage. Not only was it excellent in functionality, it made a 'night and day' difference in appearance. Finally, I had real room!. I would recommend the Monkey Bars system to anyone. Excellent prices and beautiful, professional work.
Kevin – Greenville, SC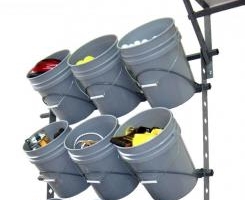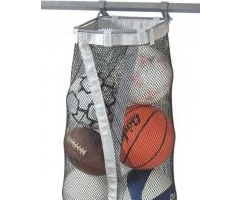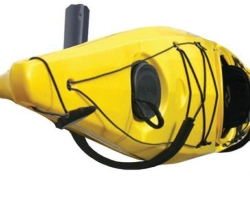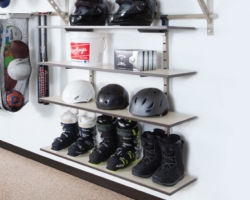 We sell a full selection of garage accessories to compliment the Monkey Bars Storage System, making it the most versatile garage storage system available. See all Garage Accessories.

Unmatched Lifetime Warranty on Shelving Systems!